Regular price
Sale price
$73.00 USD
Unit price
per
Sale
Sold out
If you are looking to get started with a new silver DynaVap FMJ, there is nothing better than diving in with a fresh tip, cap and CCD. Enjoy your new Silver FMJ with clean, brand new parts.
Rather than purchasing the individual parts separately this bundle offers a great cost saving. Individually the RRP of these parts will cost at least £71.95. 
Simply pop the fully assembled tip, cap & Collar into your favourite DynaVap body or a multi-fitment male 10mm, 14mm, 18mm WPA (Water Pipe Adapter) and you are good to go.
The Silver FMJ allows you to experience powerful full extraction in as little as one heat cycle, saving on butane and time. The small silver FMJ effectively turns your DynaVap into a one-hitting machine. Similar to the Simrell Copper FMJ, but produced from fine silver.
Choose to add a WPA to the bundle and receive a further 10% off what is already the cheapest WPA worldwide.
Adding a WPA to this bundle essentially gives you a near complete combination, which only needs to be paired with a bubbler, bong or some other piece with a 10mm, 14mm or 18mm female joint - the WPA will slot in place in compatible pieces, turning your DynaVap into an ever powerful device.
When matched with an appropriate bubbler/bong the complete set up of Tip + Cap + Silver FMJ + WPA will produce powerful clouds like you've never seen before, so much so, that you can only describe it as a "vapor bong".
Package Contents:

DynaVap Stainless Steel 2021 Tip
DynaVap Captive Cap
DynaVap Stainless Steel CCD (Screen)
.999 Fine Silver FMJ

Polishing Bar
[ONLY IF +WPA OPTION IS ADDED] 10mm, 14mm, 18mm WPA (Water Pipe Adapter)
View full details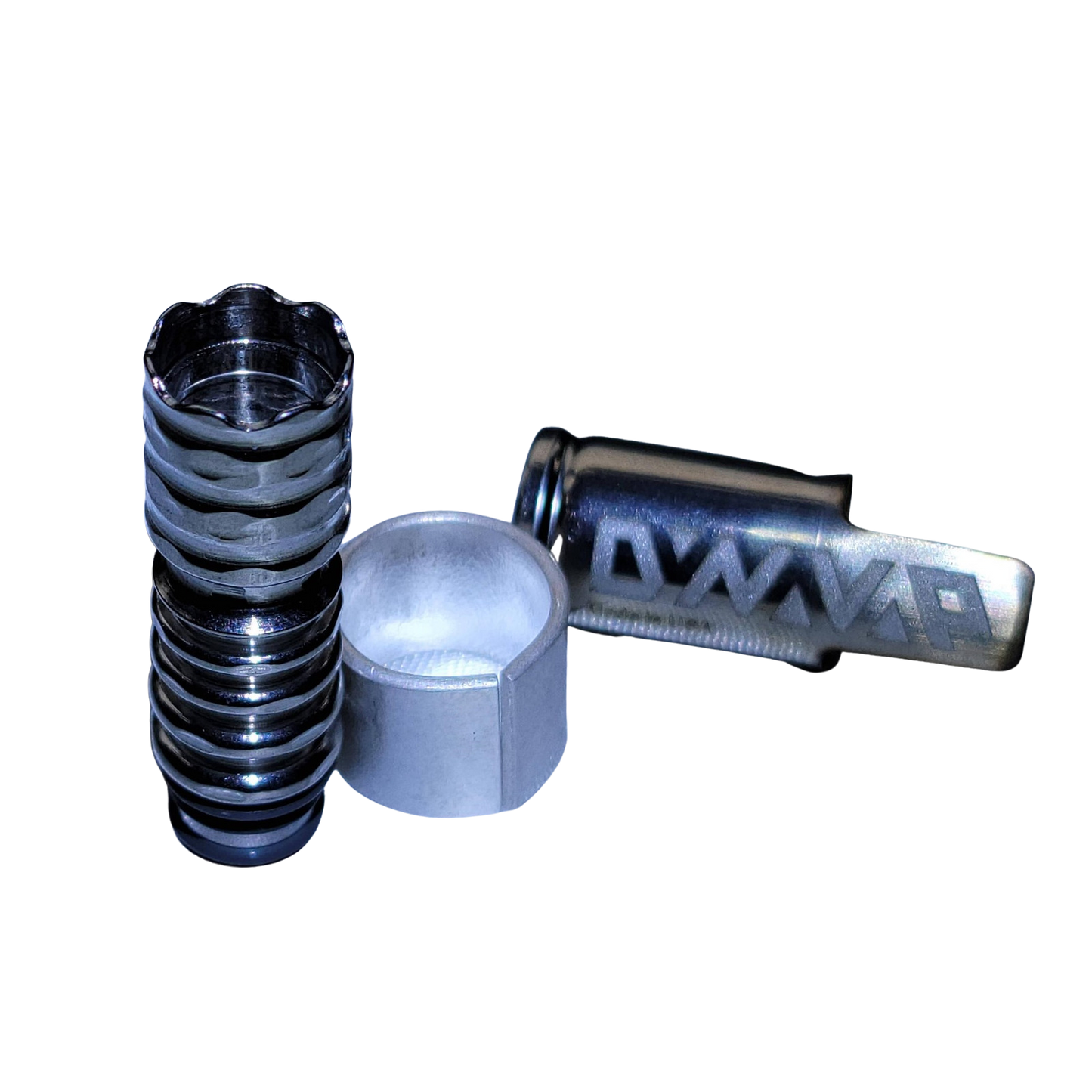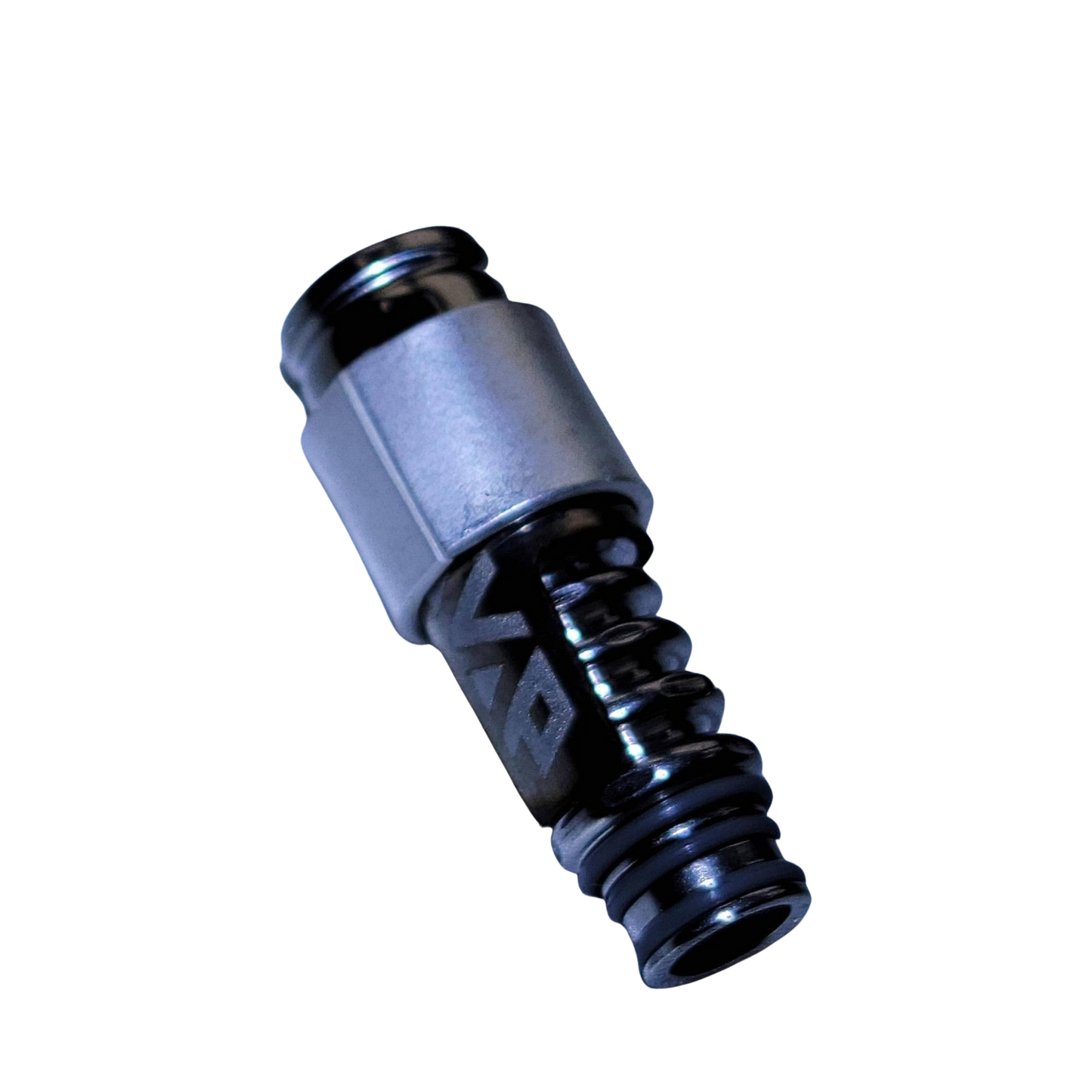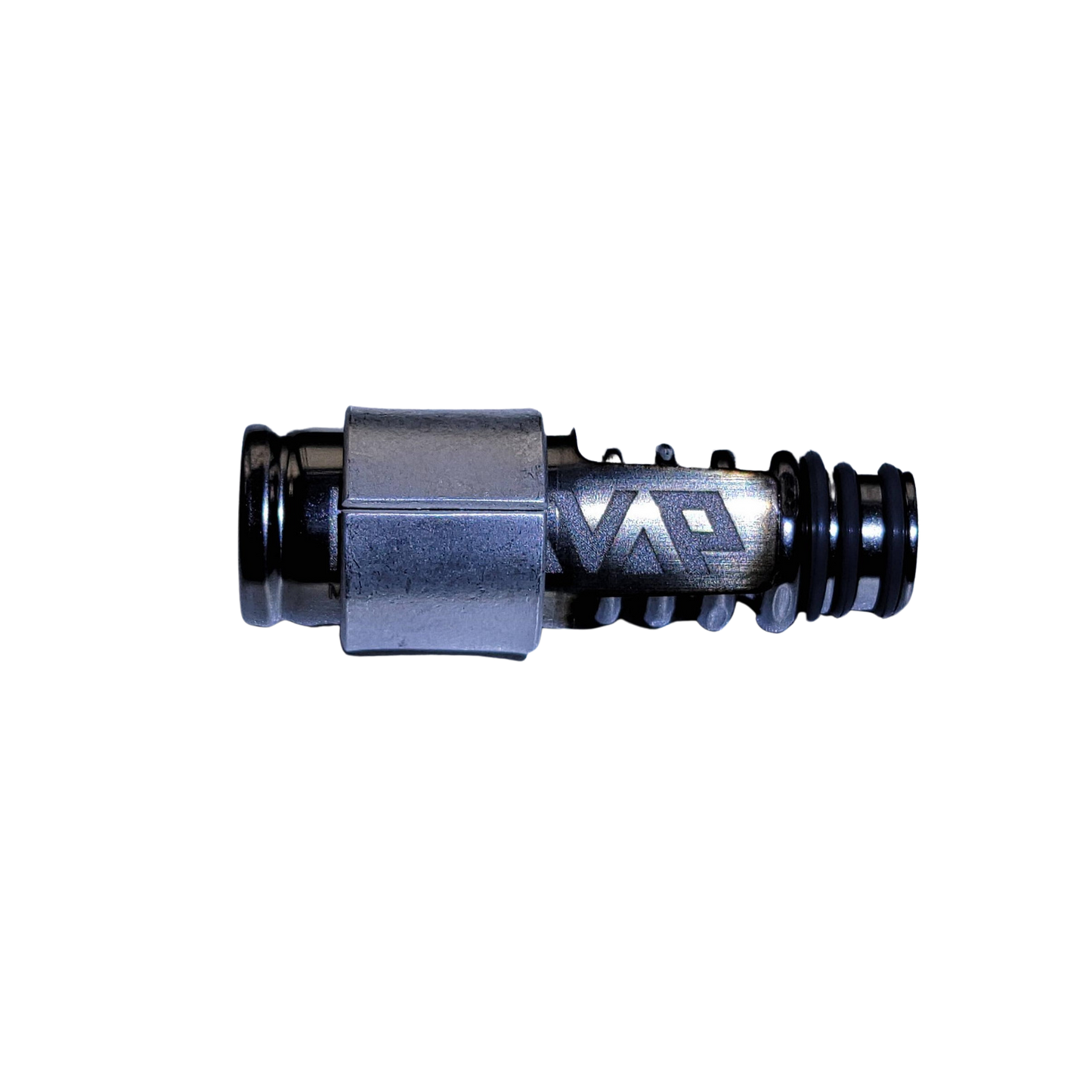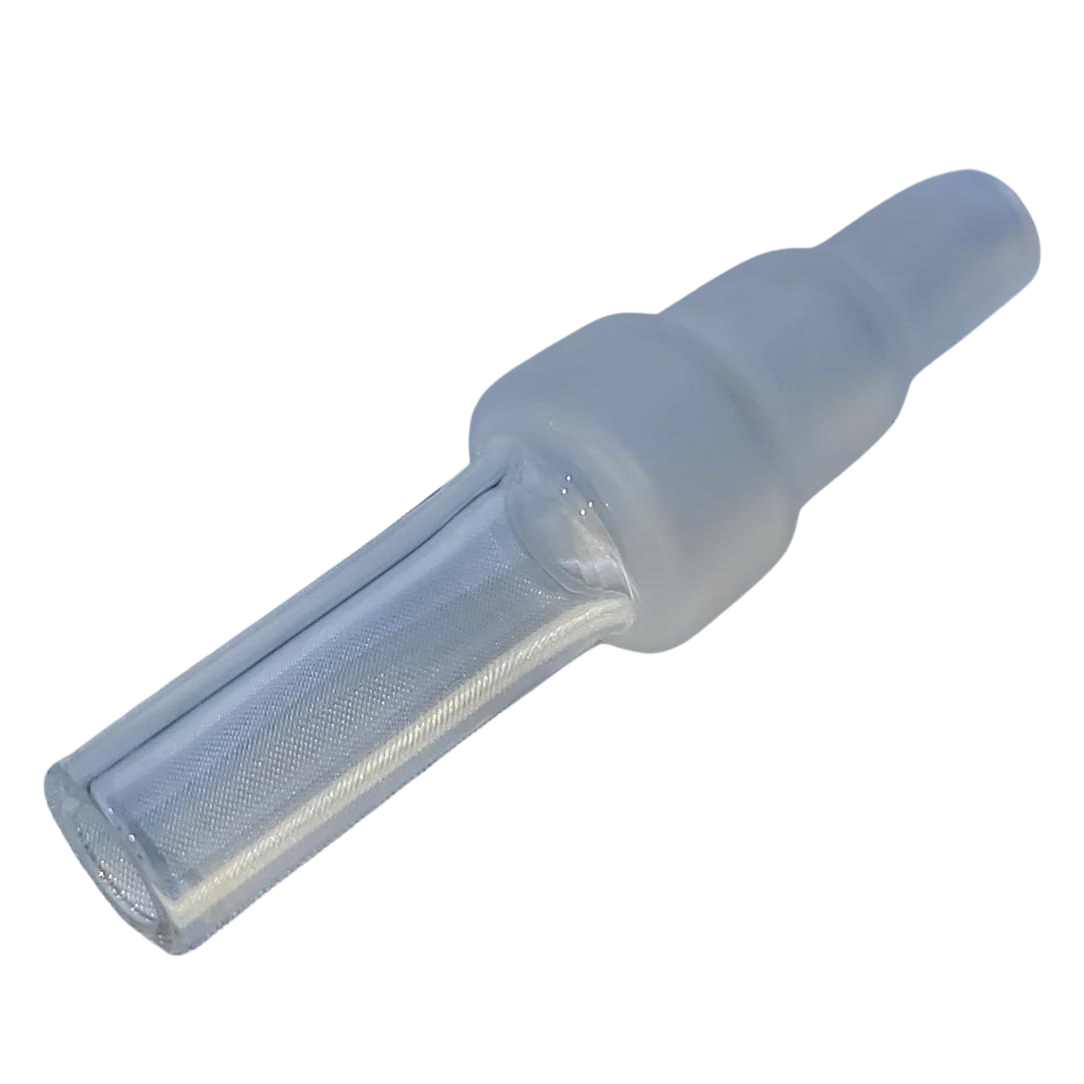 We Love Dynavap!
We are big lovers of the legendary Dynavap device. As such we have used many Dynavap accessories in our time. Now we want to bring the community some of the best curated devices and accessories on the market. Based out of the UK you can trust in the quality of our products.
Our Promise To You.

Efficient

All of our devices are engineered with utmost efficiency in mind. We believe in providing simple yet effective solutions.

Effective

Our products are curated accessories and devices that are designed to elevate your dry herbal experience to new levels.

Elaborate

Simplicity is a virtue, but sometimes dynamic solutions are required. We are proud to provide refined excellence.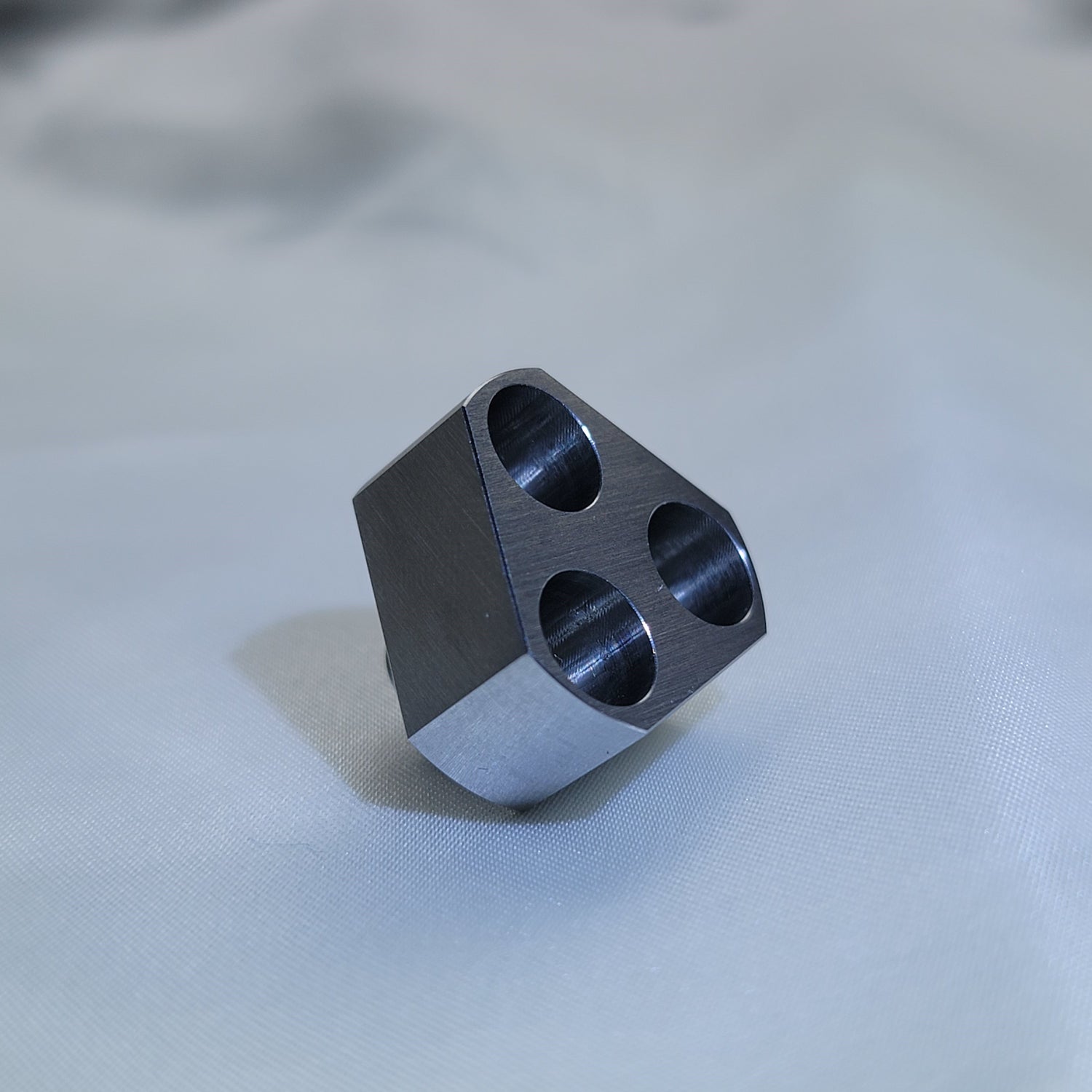 Refined Excellence.
Simple solutions are sometimes the best.
The Stainless Steel Triple Adaptor allows a Dynavap user to experience a higher level of enjoyment. Whilst elegantly cutting packing and dosing time by 66%.

Cut vaping times like a hot-knife through butter.
Small form factor.
Large clouds.