Regular price
$157.00 USD
Regular price
Sale price
$157.00 USD
Unit price
per
Sale
Sold out
Presenting The Two Tip KO.
Looking for something that packs a bit of extra firepower? We've got you covered.
Presenting, two DynaVap Stainless Steel Tips with Captive Caps fitted into a Stainless Steel Double Adapter mounted atop a Grey BB6 - The Two Tip KO. With the optional choice of two fine Silver Collars (Similar to the Copper FMJ) which can turn this into a powerful one heat-cycle double-barrel shotgun Vap.
Experience the power of not just one, but two DynaVap Tips working in unison. This bundle is expertly curated for ultimate performance. The brilliant design of the included DynaVap BB6 allows this set-up to be used as is, or paired with a bubbler, bong or water-pipe thanks to the native 10 & 14mm male stem. Use with 10mm or 14mm fitting female devices for an added layer of water filtration. The BB6 also includes 6 glass balls that are trapped between divots, which assists in further filtering and cooling down warm vapor.
Choose to add 2x Silver Collars to this bundle for a saving of 13% against purchasing them individually.
Package Contents:
2x DynaVap Captive Caps

2x DynaVap Stainless Steel 2021 Tips

2x DynaVap Stainless Steel CCDs (Screens)
1x Double Tip Adapter
1x DynaVap Grey BB6
OPTIONAL, IF ADDED: 2x .999 Silver Collars
View full details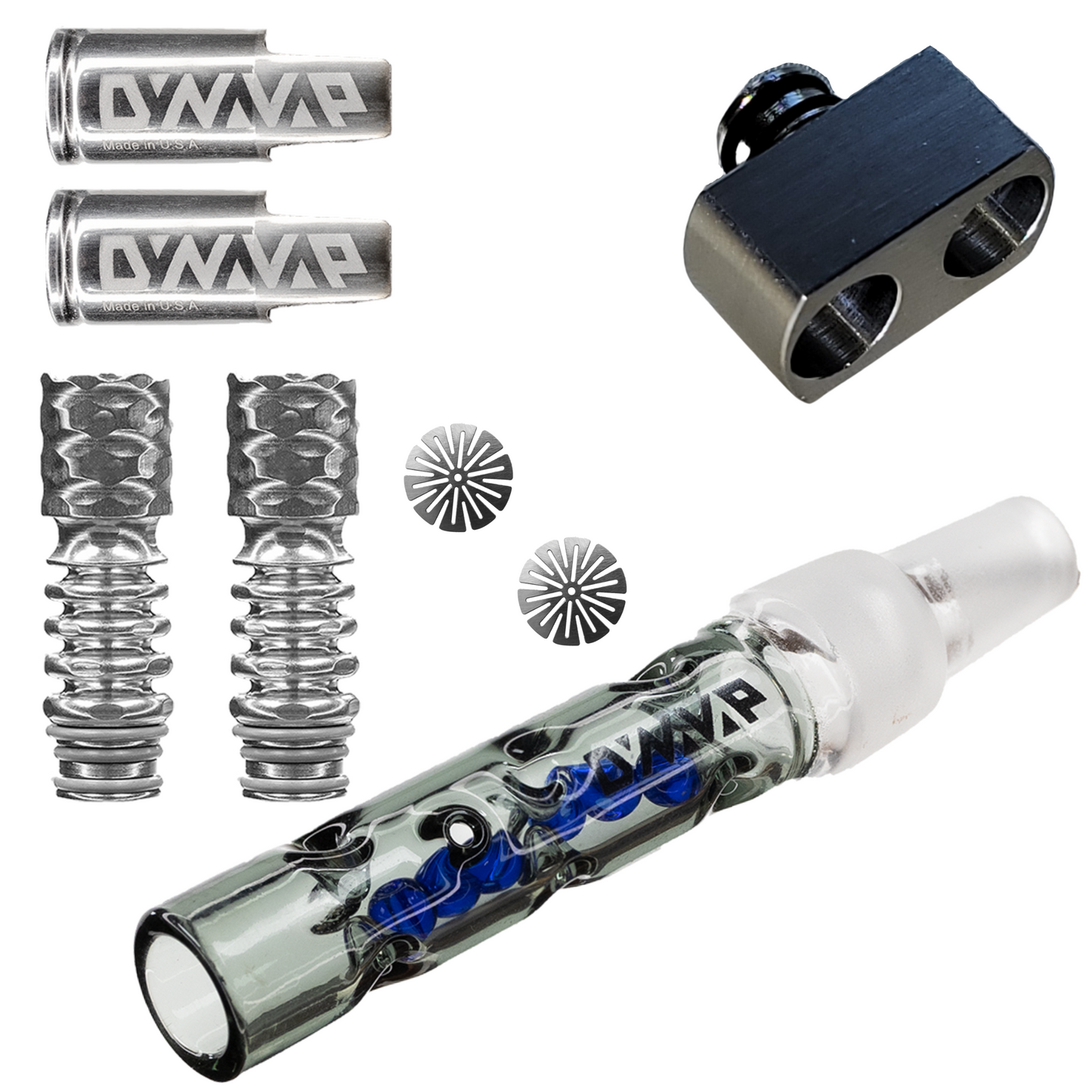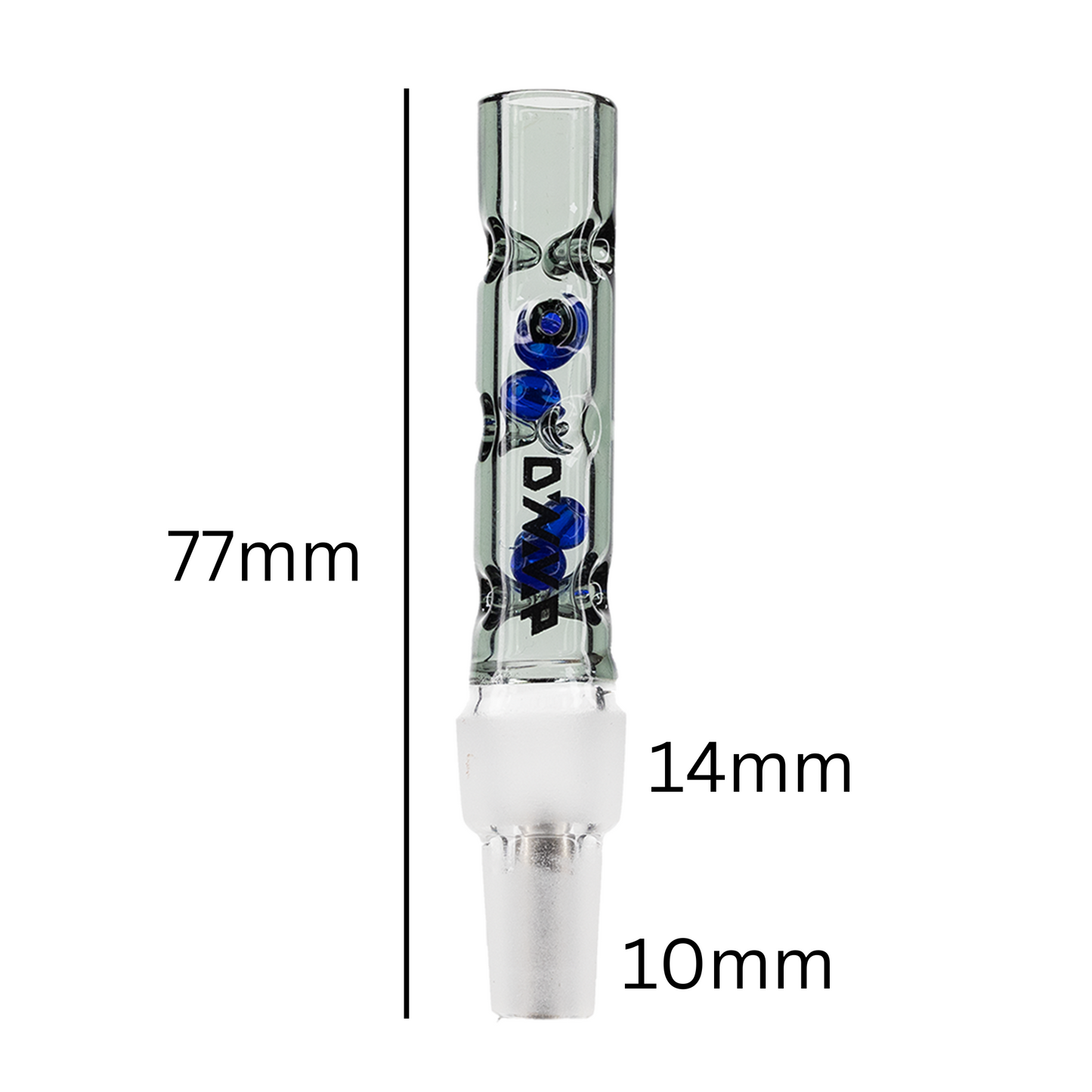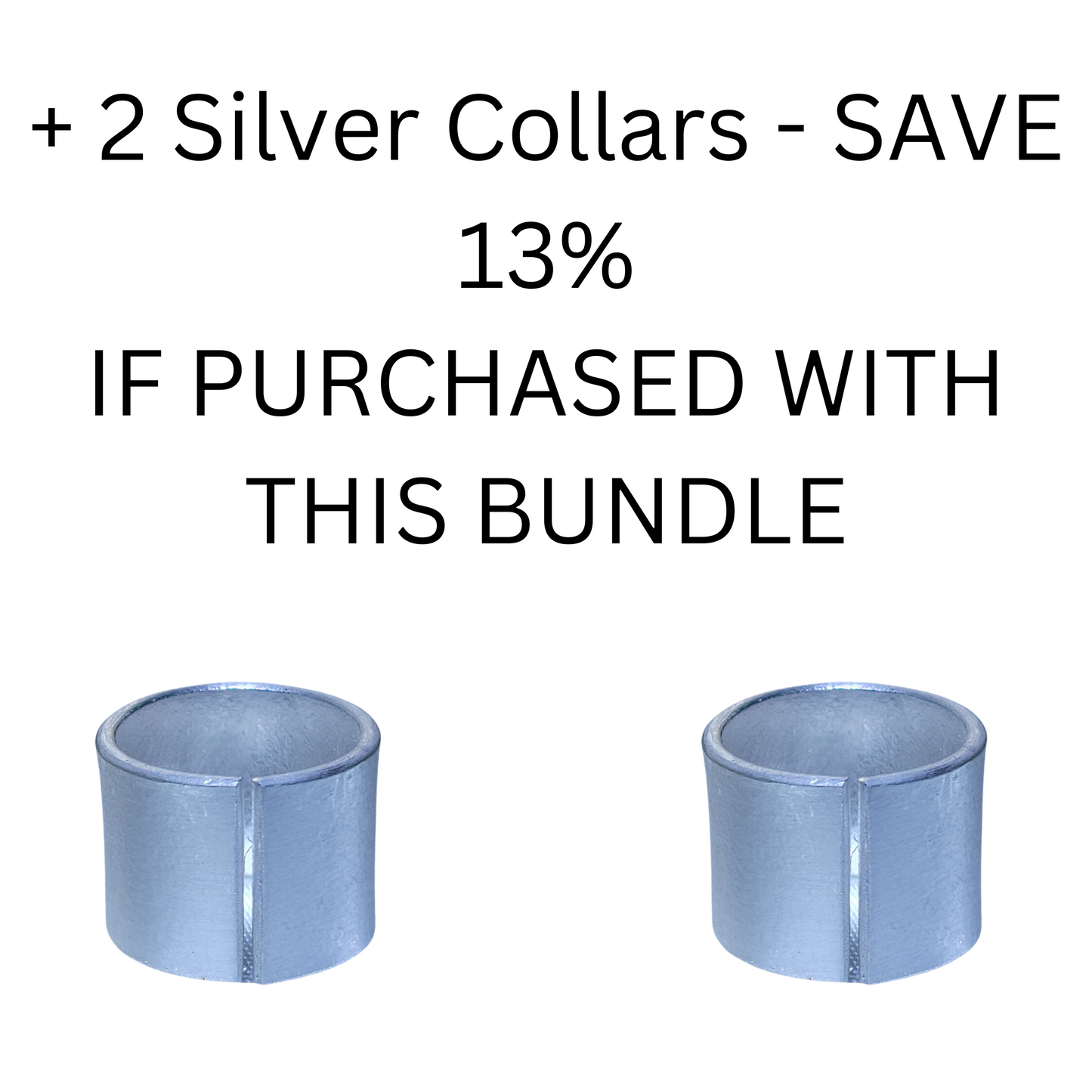 We Love Dynavap!
We are big lovers of the legendary Dynavap device. As such we have used many Dynavap accessories in our time. Now we want to bring the community some of the best curated devices and accessories on the market. Based out of the UK you can trust in the quality of our products.
Our Promise To You.

Efficient

All of our devices are engineered with utmost efficiency in mind. We believe in providing simple yet effective solutions.

Effective

Our products are curated accessories and devices that are designed to elevate your dry herbal experience to new levels.

Elaborate

Simplicity is a virtue, but sometimes dynamic solutions are required. We are proud to provide refined excellence.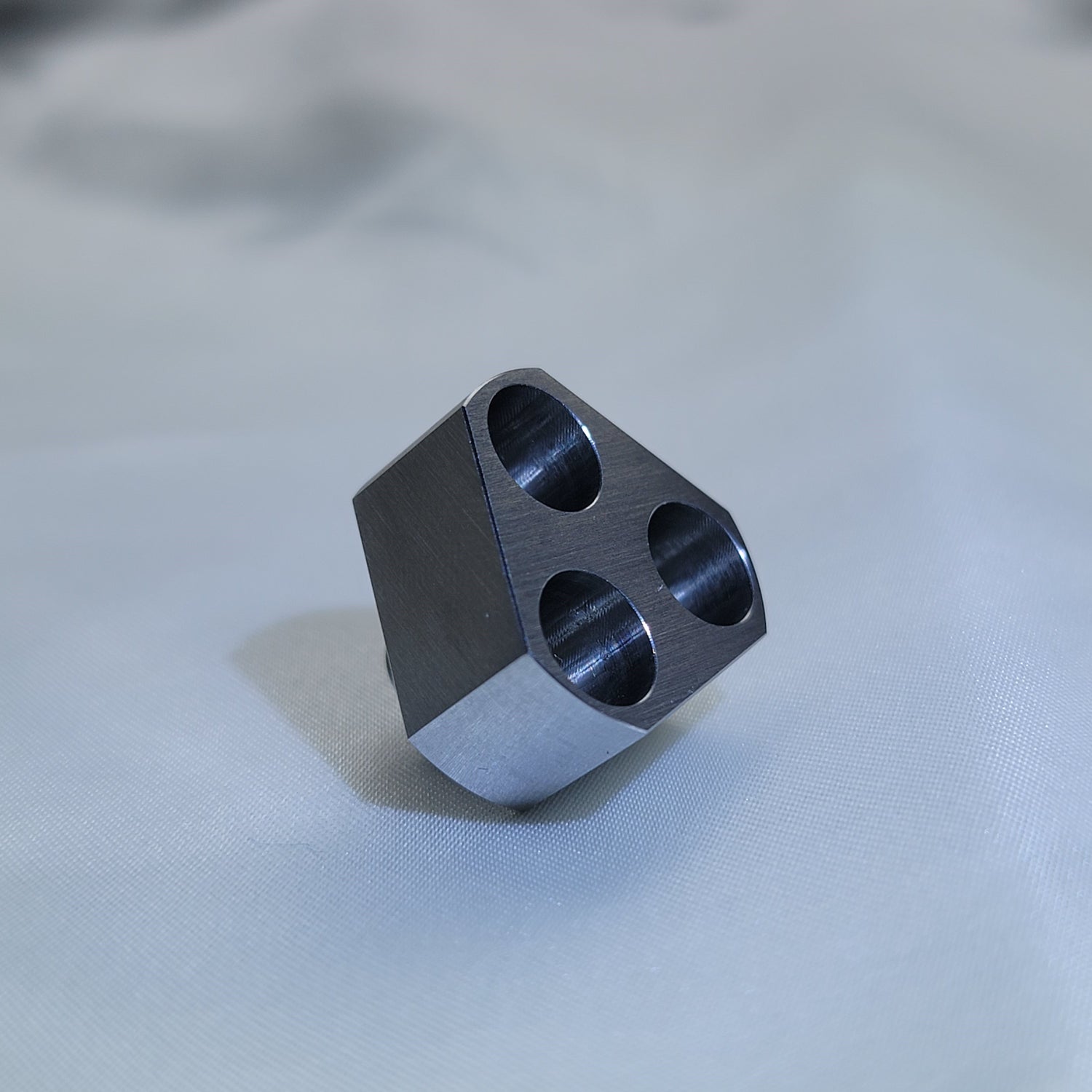 Refined Excellence.
Simple solutions are sometimes the best.
The Stainless Steel Triple Adaptor allows a Dynavap user to experience a higher level of enjoyment. Whilst elegantly cutting packing and dosing time by 66%.

Cut vaping times like a hot-knife through butter.
Small form factor.
Large clouds.