Regular price
Sale price
$50.00 USD
Unit price
per
Sale
Sold out
3rd Era Studio Titanium Stems are here!
Expertly handcrafted stems, made in small batches right here in the UK by 3rd Era Studio.

Use your thermal extraction device in style with a new 3rd Era Titanium Stem. Each stem is painstakingly handmade - every piece is a one of a kind, no mass production here!
100mm total length - a standard DynaVap M with the tip and cap is 92mm, and so this titanium stem adds a little more length to your set-up.
Each stem comes with a free titanium advective cooling coil, which helps to strip the vapor path of hot air, transferring it to the titanium stem. Ensuring cooler, tasty tokes.
Crafted from Titanium which will last a lifetime of normal use.
To use:
Simply insert any DynaVap Tip & Cap into coloured end. Insert Advective Cooling Coil into mouth end (as shown in last image).
Buy spare Advective Cooling Coils here.
Package Contents:

1x Titanium Rainbow Stem (100mm, Carbed)
1x Advective Cooling Stem
4x O-Rings
[OPTIONAL] 1x 2021 DynaVap Titanium Tip
[OPTIONAL] 1x DynaVap Captive Cap
View full details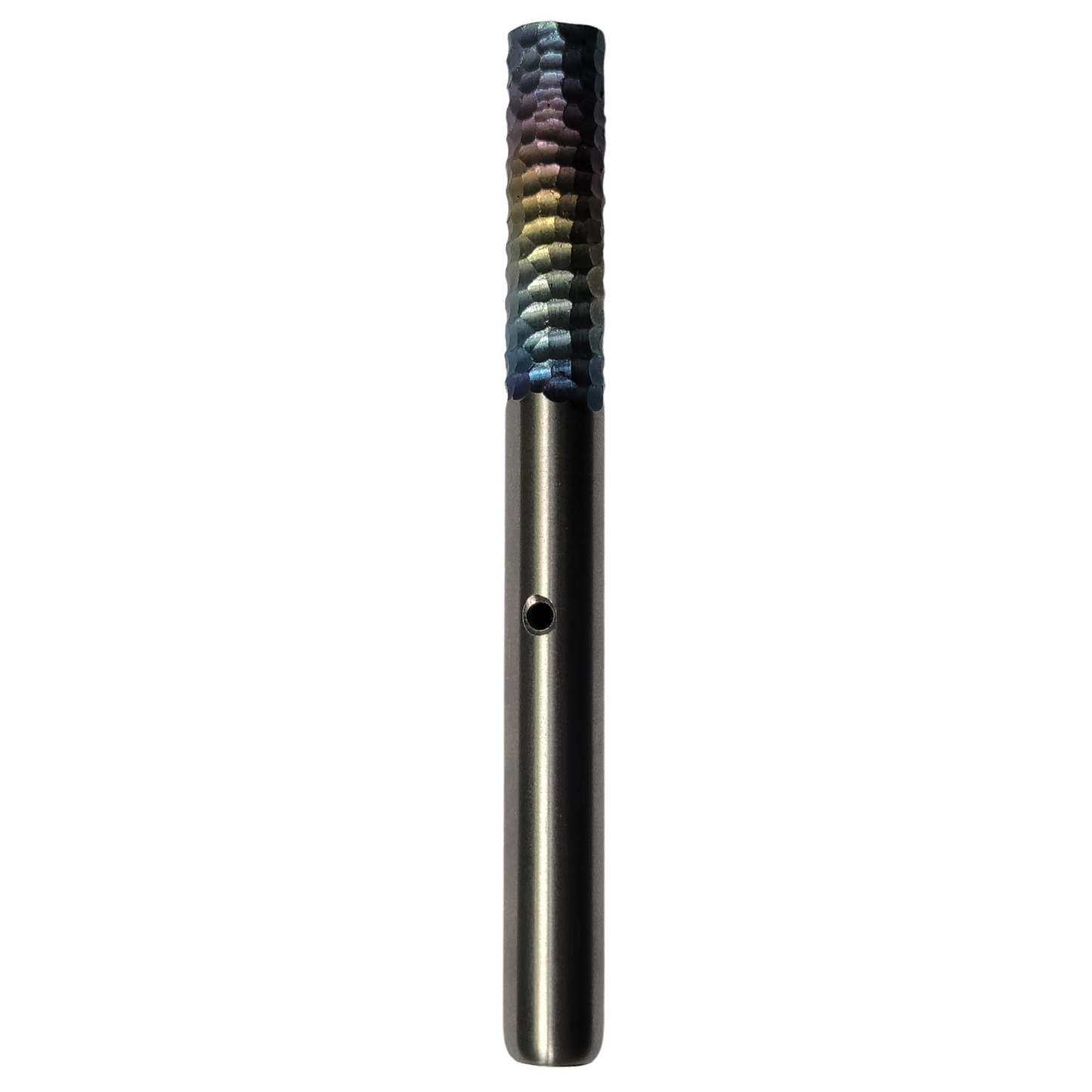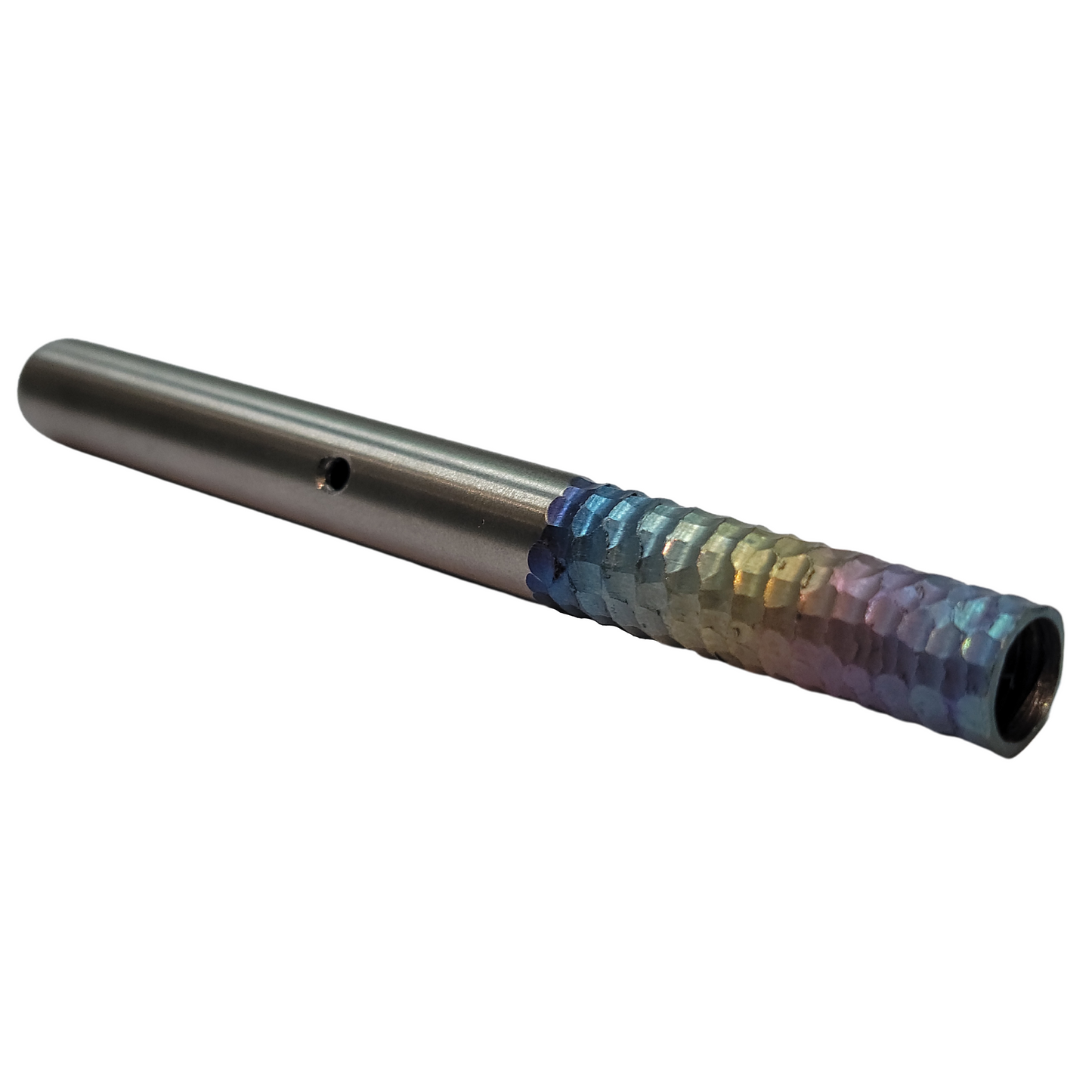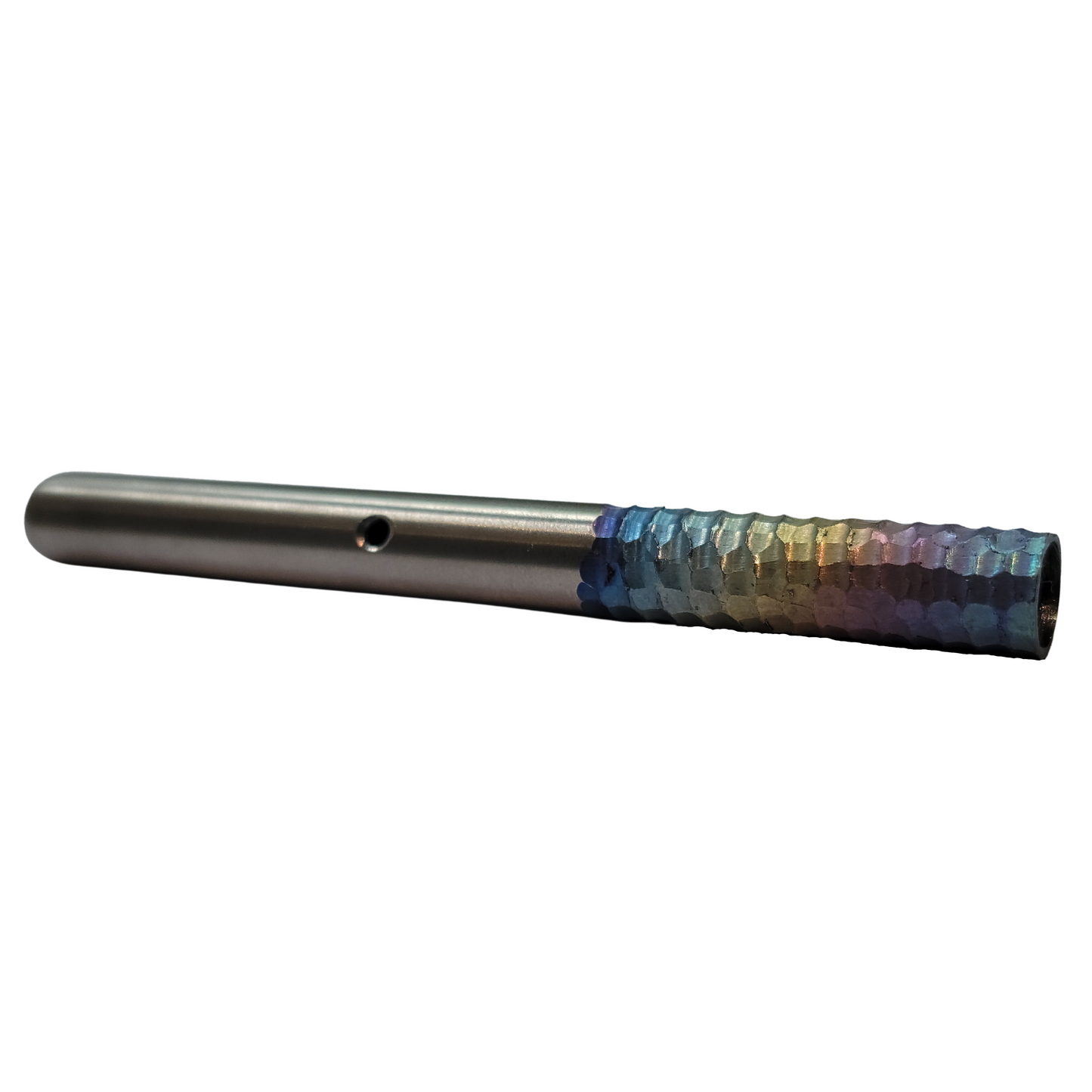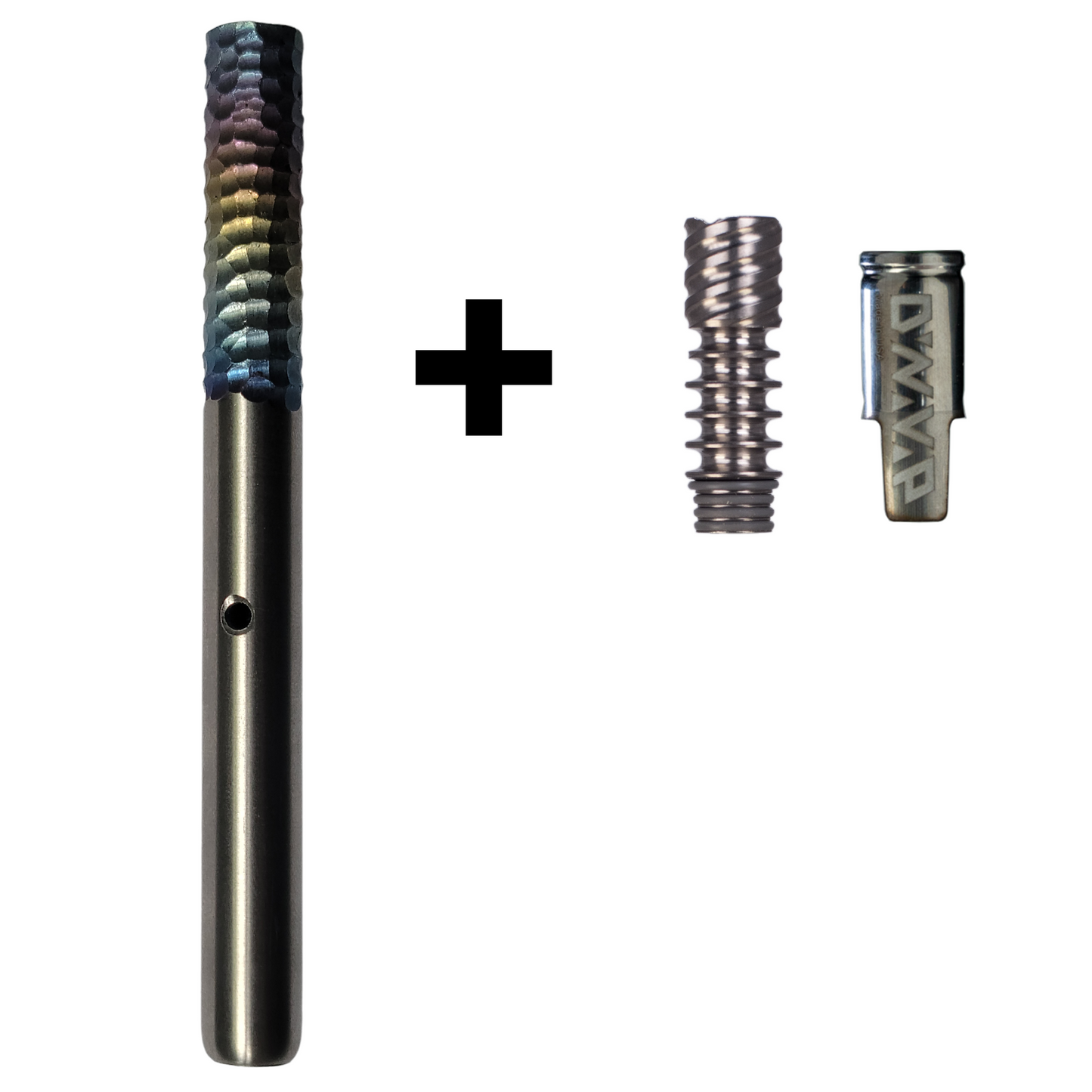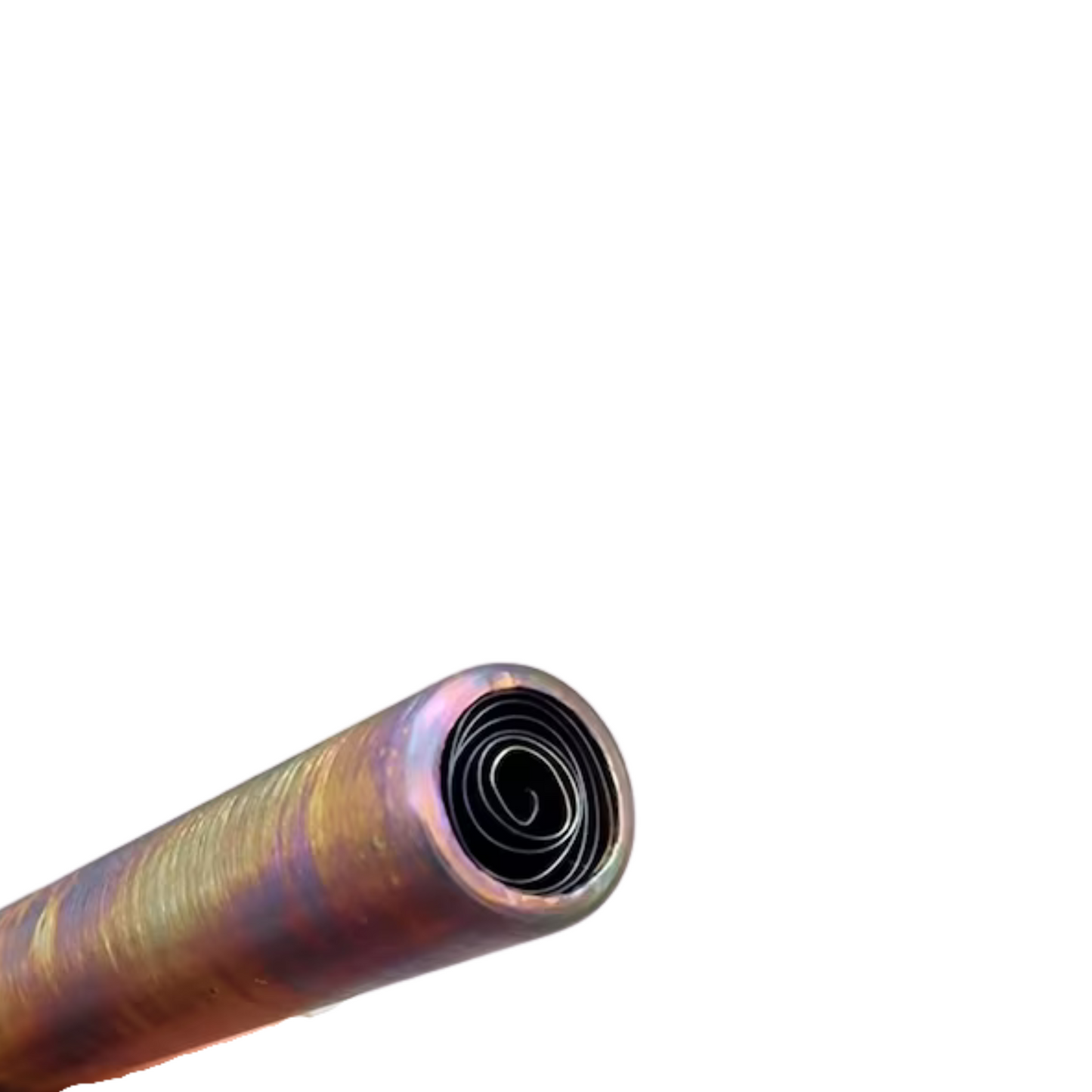 We Love Dynavap!
We are big lovers of the legendary Dynavap device. As such we have used many Dynavap accessories in our time. Now we want to bring the community some of the best curated devices and accessories on the market. Based out of the UK you can trust in the quality of our products.
Our Promise To You.

Efficient

All of our devices are engineered with utmost efficiency in mind. We believe in providing simple yet effective solutions.

Effective

Our products are curated accessories and devices that are designed to elevate your dry herbal experience to new levels.

Elaborate

Simplicity is a virtue, but sometimes dynamic solutions are required. We are proud to provide refined excellence.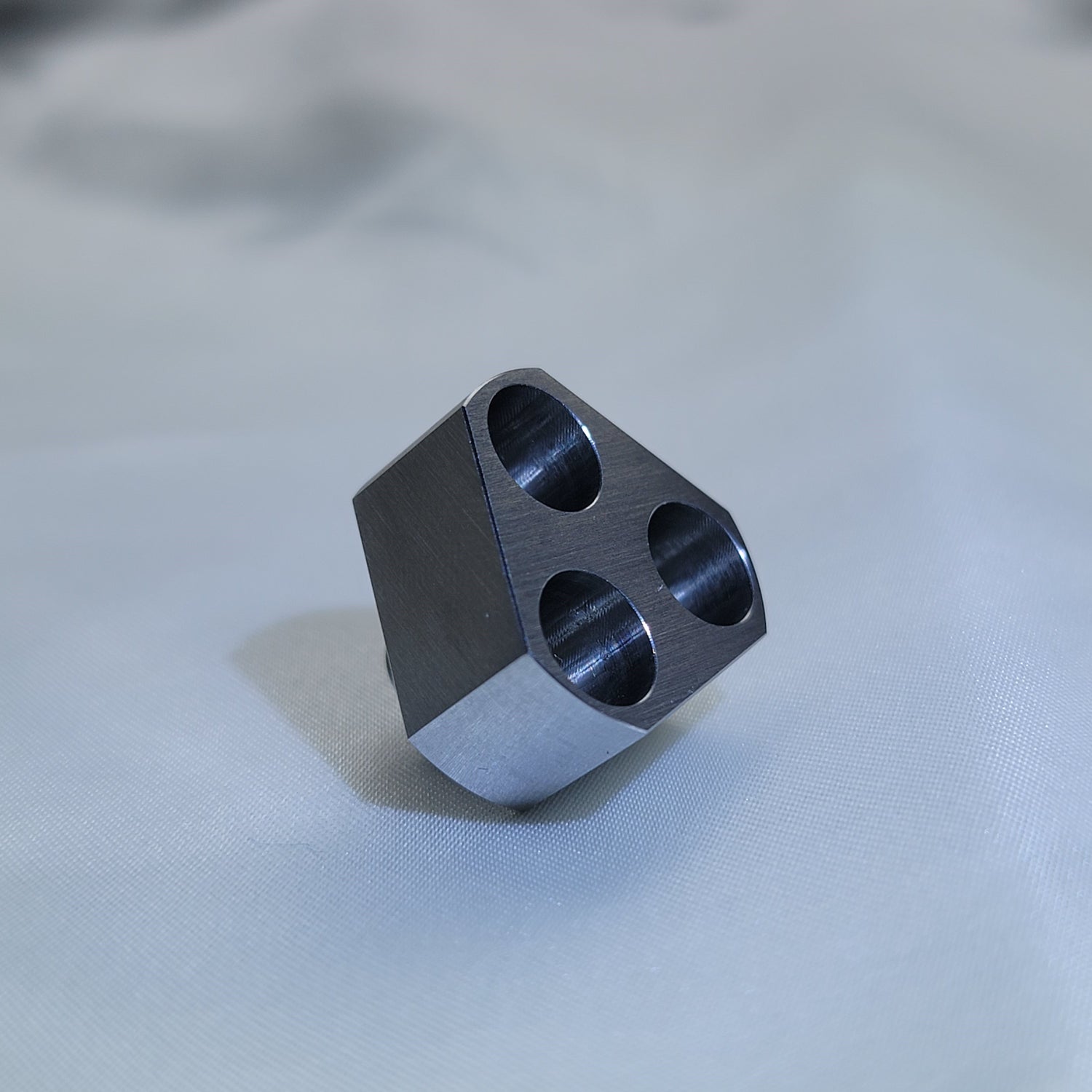 Refined Excellence.
Simple solutions are sometimes the best.
The Stainless Steel Triple Adaptor allows a Dynavap user to experience a higher level of enjoyment. Whilst elegantly cutting packing and dosing time by 66%.

Cut vaping times like a hot-knife through butter.
Small form factor.
Large clouds.