Regular price
Sale price
$45.00 USD
Unit price
per
Sale
Sold out
The DynaVap is one of the best mobile and battery free thermal extraction devices on the market. As a testament to this, we decided to create a bundle that is highly complimentary to any DynaVap enthusiasts experience. Each accessory has been individually tested and curated to ensure a high and consistent level of quality. This bundle is best suited to the DynaVap user that loves to take their devices around with them, but finds they are sometimes lacking all the tools for the job.

Our bundle solves this at a highly reasonable price. You can pick up a considerable cost saving on a range of accessories by purchasing this bundle.
The bundle comes in two styles, black and silver - this listing is the silver variant, with the jet lighter and grinder coming in a chrome and silver colour (please see "Package Contents" at bottom of description for full bundle information).
Great small storage tube that snuggly fits one fully assembled DynaVap inside, it's even big enough to fit the Omni. Perfect for when you are on the go and need to secure your DynaVap. Features a loop at the top for key-ring functionality.
This handy little DynaVap storage cylinder makes the perfect gift for any DynaVap enthusiast. Perfect for preventing damage to your VapCap whilst on the go. Many have no such place to store their device.
Problem solved.
Had problems with hot DynaVap VapCaps slowing you down, or burning your fingers?
This handy little tool allows you to remove your Dynavaps VapCap with ease. The magnet also offers the benefit of cooling your VapCap allowing for faster reloads. Features a handy keyring loop.

Please note that this VapCap puller will pull most caps off with ease, even some of the stiffer ones. But in some cases, heavily carbonised and misshapen caps could be difficult for this tool. However, this item will pull most caps as it has been tested on many different set ups. If for any reason you do not like it and it wont pull your caps, you are able to send it back for a refund.

Please note, the Magnetic Puller will come in either Black or Metallic Blue across both sets.
Single Thin Flame Jet Lighter:
If you've struggled to find the most optimal lighter for your Dynavap sessions, then look no further. This single jet lighter has been specially curated. Tried and tested this small lighter has a great weight to it, sturdy construction and best of all a thin single jet flame. The thin and highly precise flame allows users to fine tune their DynaVap experience. Dialing in on an even heat distribution for Dyna perfection. Single jet lighters are much better for bigger clouds - a single jet lighter uses less fuel and as a result heats the Dynavap a little slower, this permits a greater level of heat distribution in turn granting bigger clouds!

Perfect micro two-piece magnetic herb grinder. Great for use whilst on the go. Grinds small quantities of material each time, allowing for a few Dynavap bowls per grind. Features ultra sharp teeth, and a central magnet on each side for holding the top and bottoms together.
Metal Airtight Storage Tub:
This aluminium storage tub is the perfect addition for storing ground herbs whilst on the go. The screwing lid features an o-ring to ensure that when tightened the unit is airtight. The tub itself is the perfect size to directly pack the Dynavaps Tip with material from a few simple pushes.
Package Contents
1x Black DynaVap Storage Cylinder
1x Black or Blue DynaVap VapCap Magnetic Puller
1x Aluminium (Silver) Storage Tub
1x Brushed Metallic Grey Micro Grinder
1x Silver & Chrome Style Single Flame Jet Lighter
Due to the nature of this bundle, buyers must be 18+. The lighter is equipped with a child-proof mechanism and will ship empty of fuel.
View full details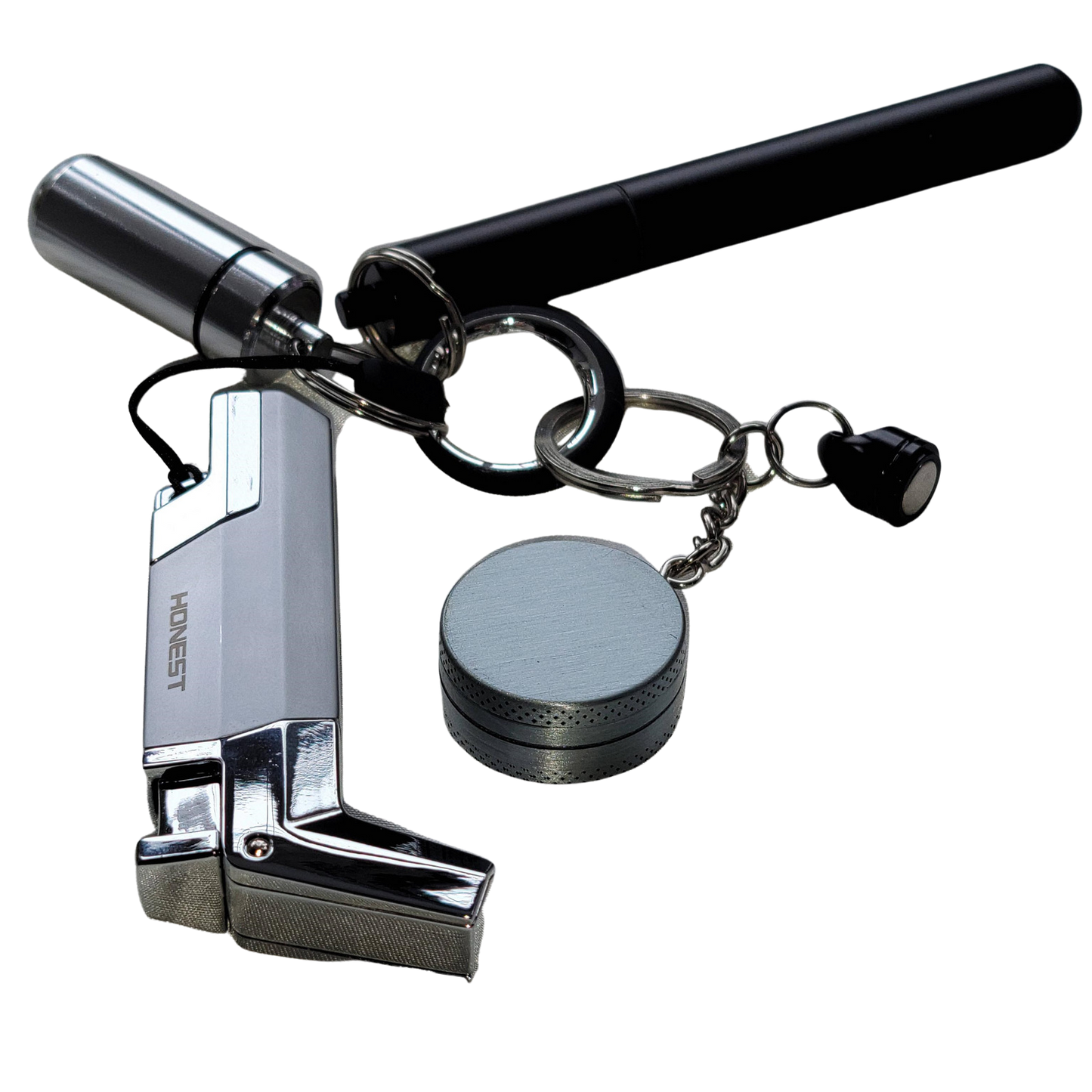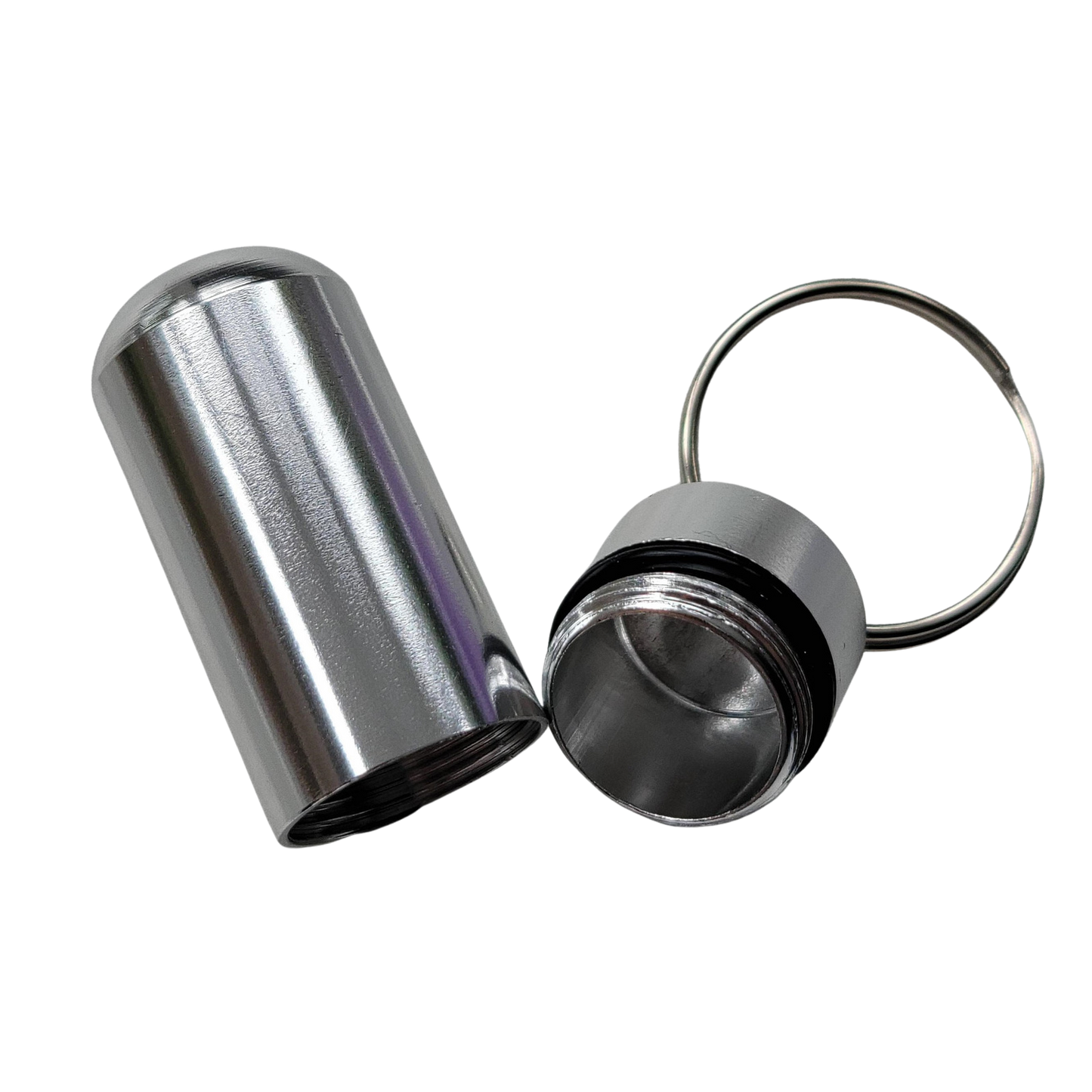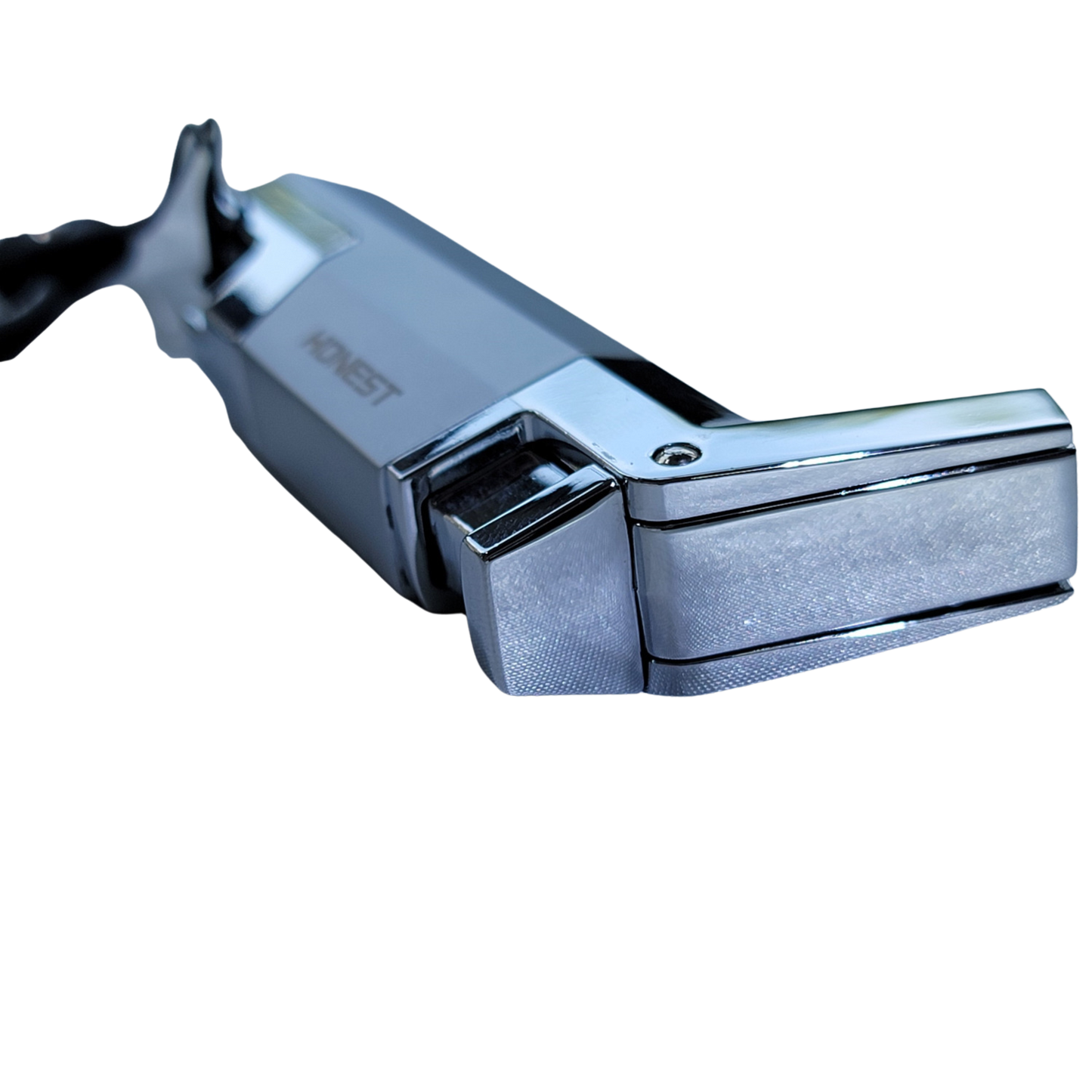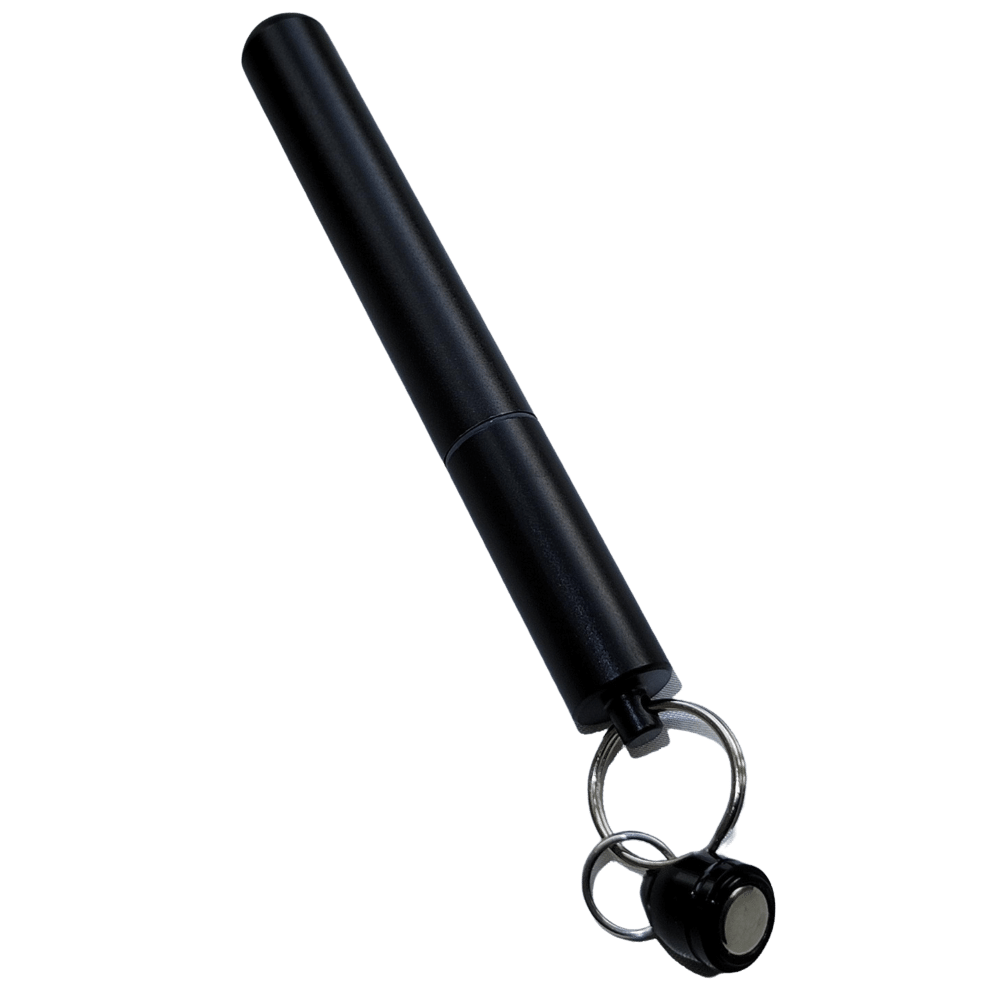 We Love Dynavap!
We are big lovers of the legendary Dynavap device. As such we have used many Dynavap accessories in our time. Now we want to bring the community some of the best curated devices and accessories on the market. Based out of the UK you can trust in the quality of our products.
Our Promise To You.

Efficient

All of our devices are engineered with utmost efficiency in mind. We believe in providing simple yet effective solutions.

Effective

Our products are curated accessories and devices that are designed to elevate your dry herbal experience to new levels.

Elaborate

Simplicity is a virtue, but sometimes dynamic solutions are required. We are proud to provide refined excellence.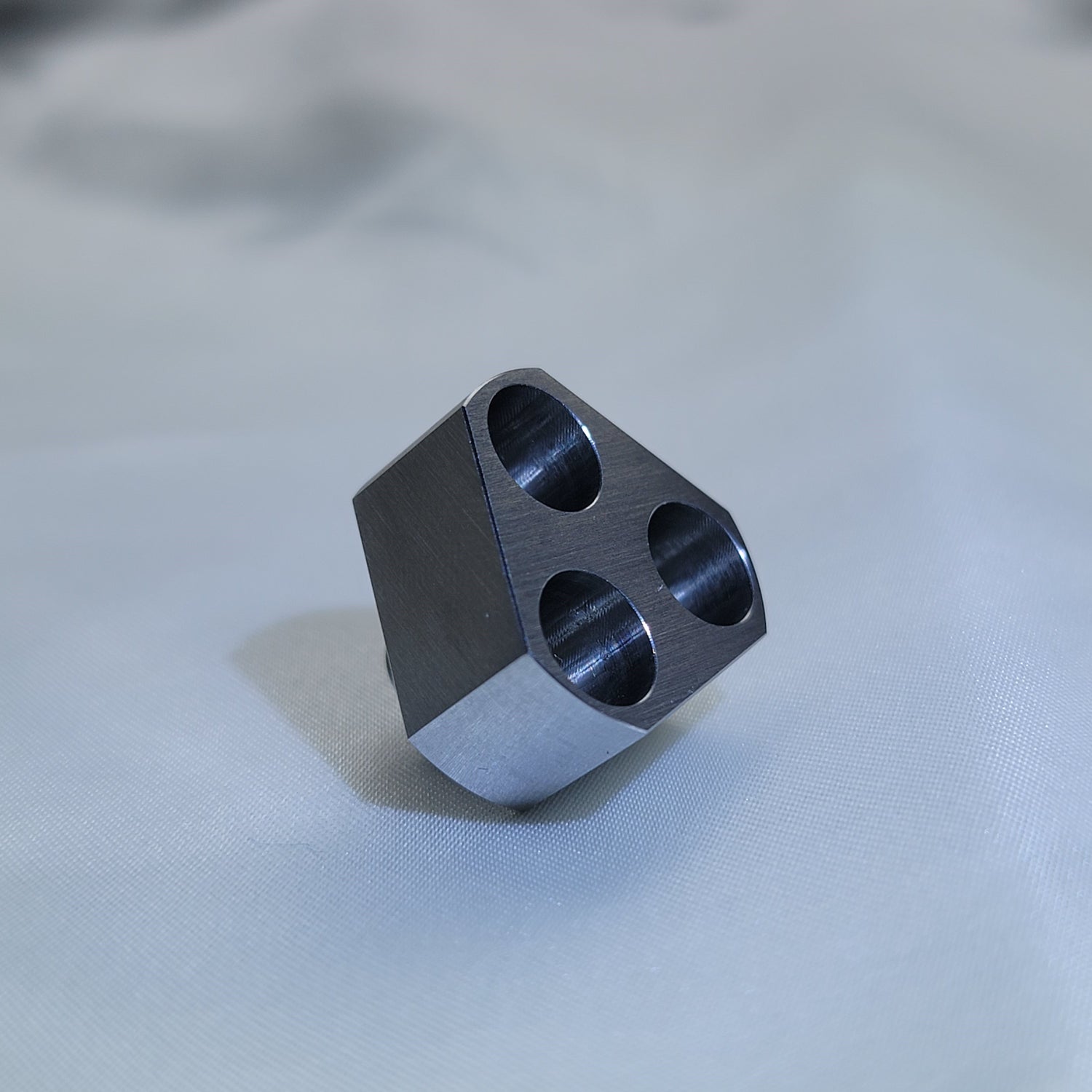 Refined Excellence.
Simple solutions are sometimes the best.
The Stainless Steel Triple Adaptor allows a Dynavap user to experience a higher level of enjoyment. Whilst elegantly cutting packing and dosing time by 66%.

Cut vaping times like a hot-knife through butter.
Small form factor.
Large clouds.